Canon EOS M6 Mark II Review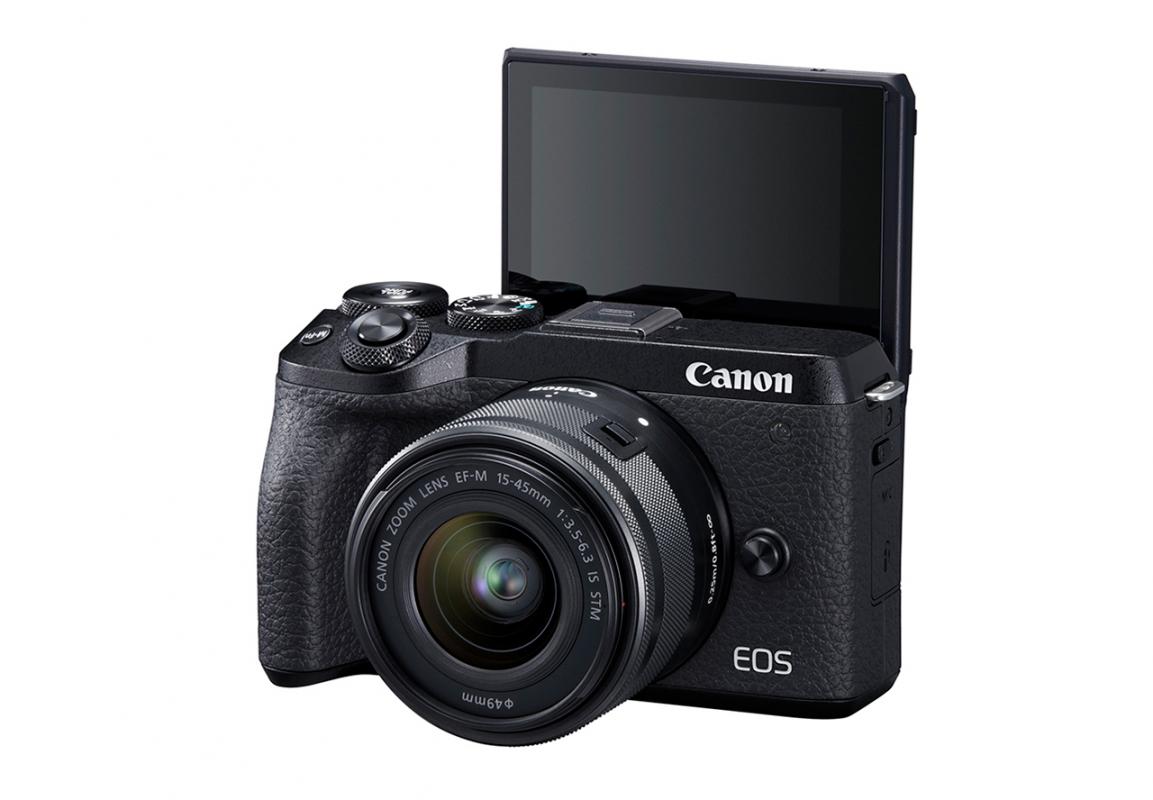 The Canon EOS M6 Mark II uses the same 32.2MP, APS-C sensor and shares many of the same features as Canon's 90D, but reviewers seemed to like the M6 II a bit better overall. That's probably because the mirrorless M6 II's compact, portable and comfortable form factor seems more forward-thinking than the bulkier 90D DSLR. Mirrorless camera or DSLR, it's really a matter of taste, but both Canon models produced excellent image quality for Raw images and JPEGs, and very good 4K video with no cropping. Reviewers liked the M6 II's fast 14 frames per second continuous shooting and its quick and accurate autofocus, which includes face and eye detection. The 3-inch, flip-up LCD screen on back is a nice touch but, unfortunately, it does not swivel to the side. The M6 II also lacks an electronic viewfinder, so you'd have to buy the optional EVF accessory ($200) if you don't like composing shots on the rear screen. There are also a limited number of lenses for the M6 II at this point, and battery life is only so-so. Otherwise though, reviewers praised the M6 II as "perfect for photographers and vloggers alike," and one of Canon's best mirrorless cameras yet.
BUY IT NOW AFFILIATE LINKS
PROS & CONS
Pros
+ High resolution, 32.5MP APS-C sensor in a small camera body
+ Great image quality for both Raw and JPEGs
+ Compact, lightweight and highly portable design that feels good in the hand
+ Fast 14 frames per second continuous shooting
+ Quick and accurate autofocus
+ Face and eye detection AF
+ Nice 4K video
+ Handy flip-up LCD screen
Cons
- No built-in electronic viewfinder (optional EVF attachment for an extra cost)
- Lacks in-body image stabilization
- Limited native lenses (so far)
- Rear screen tilts but does not swivel
- Mediocre battery life
SPECIFICATIONS
Full Model Name
Canon EOS M6 Mark II
Camera Type
Mirrorless Camera
Kit Lens
EF-M 15-45mm f/3.5-6.3 IS STM
Frame Rate
14 frames per second
Processor
Digic 8 image processor
ISO Range
100-25600 (expands to 51200)
Rear Screen
3-inch tilting LCD touchscreen
Card Slots
Single SD slot (UHS-II)
Connectivity
Built-in Wi-Fi and Bluetooth
Dimensions
4.7 x 2.8 x 1.9 inches
Weight
14.4 ounces (body only); 19 ounces (with kit lens)
Price
$849 (body only); $1099 (with kit lens)
Top Reviews

"There's a lot to like about the Canon EOS M6 Mark II. Its small size and low weight make it the ideal traveling companion, without compromising on specs and features, and a super-high resolution APS-C sensor, 14fps shooting and uncropped 4K add up to one tasty package." - Tech Radar, read the full review here.

"The Canon EOS M6 Mark II is a very capable camera that's now supported by a reasonable range of EF-M lenses. Improved autofocus and refined ergonomics make it a likeable and engaging camera to shoot with." - DPReview, read the full review here.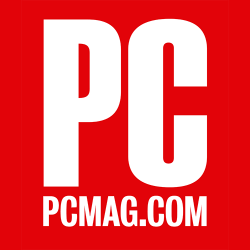 "The EOS M6 Mark II marks a big step forward for Canon's APS-C mirrorless system, but the available lenses aren't as appealing as those offered by Fujifilm and Sony." - PCMag, read the full review here.

Canon's M6 Mark II is a camera with two different faces. On the plus side, it delivers 14 fps burst shooting speeds, beating all of its rival products. It also has fast autofocus with eye- and face-detection that's good, though not quite up to Sony's level. It's the first Canon mirrorless camera with full-sensor 4K video. And, with a 32-megapixel sensor, it's the highest-resolution APS-C camera yet. The problem is that Canon's EOS-M lenses aren't sharp enough to handle that resolution, and while it's billed as a photographer's camera, it doesn't have a built-in EVF like the competition. Also, the 4K video is softer than on other cameras." - Engadget. read the full review here.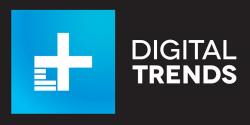 "The M6 Mark II has the highest-resolution sensor of any APS-C mirrorless camera -- but that's not enough to save it." - Digital Trends, read the full review here.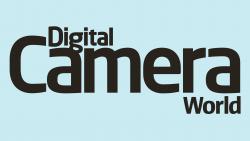 "Where its predecessor was capable as a compact system camera, the Canon EOS M6 Mark II is a potent primary camera – regardless of category. Its powerhouse 32.5MP sensor sets a new benchmark for APS-C systems, along with ferocious 14fps continuous shooting and uncropped 4K video – all in a truly pocketable body with an optional viewfinder should you so desire." - Digital Camera World

"The Canon EOS M6 Mark II really proved to be quite an impressive camera with amazing performance in various shooting situations. Among the previous EOS M models, this camera may just be the most capable one yet." - Fstoppers, read the full review here.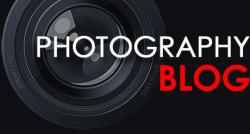 "If you're looking to get into interchangeable lens photography to exert a little more control over image functions and settings than your smartphone will allow, then the Canon EOS M6 Mark II is a good and straightforward enough place to start. This camera is particularly good for street and travel photography, where its swift auto focusing, subject tracking, compact size and unobtrusive looks work in the photographer's favor." - Photography Blog, read the full review here.

"The combination of a new 32.5 Megapixel sensor and DIGIC 8 image processor banishes many of the annoyances of earlier Canon bodies, allowing the M6 II to shoot uncropped 4k video with decent autofocus as well as supporting fast bursts with autofocus too; obviously these were things which rarely troubled Sony or even Fujifilm's recent bodies, but at least Canon has them now. The image quality certainly has the potential to beat 24 Megapixel rivals, but not by a huge margin and crucially only when fitted with a quality lens." - Cameralabs, read the full review here.

"The Canon M6 Mark II is a camera that would completely be at home for making memorable family shots and video clips for Facebook as well as being the perfect camera for your next vacation. All this is wrapped up in a well-made, compact and portable package that pound for pound delivers amazing image quality and high ISO performance that's hard to match in a camera at this price." - Shutterbug, read the full review here.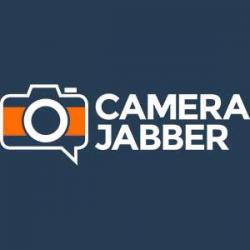 "I like the EOS M6 II a lot. It's a responsive little camera with great handling. The AF system copes incredibly well with low light and it's fast enough to use with speeding subjects. However, I'd buy the optional viewfinder with it, I think it's an essential purchase." - Camera Jabber, read the full review here.
BUY IT NOW AFFILIATE LINKS